EXPERIENCE. TRUST. SOUND ADVICE.
Company Law
We advise companies, directors and shareholders about their rights, duties and liabilities in the company, including any other legal issues that may arise in relation to or in connection with the company.
For example, we will advise our clients about:
Nature of a company
Types of companies
Incorporation of a company
Company constitutions
Powers of a company, directors and shareholders
Shares and raising capital
Internal administration of a company
External administration of a company
Corporations Act 2001 (Cth)
Australian Securities and Investments Commission
Distinction between a company and other legal structures
Contact us today on 07 3088 7937 or email us at admin@adviilaw.com.au if you require legal advice, assistance or representation in these areas, or would like to arrange an initial consultation at our office to discuss your matter.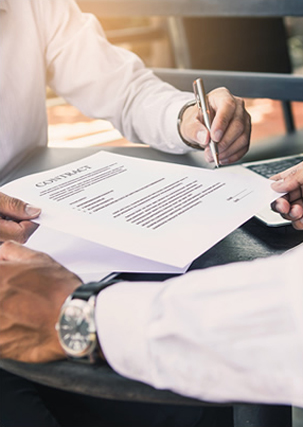 Latest Articles
Starting a Court action

Retail shop lease costs

Lessee's liability for costs associated with the retail shop lease A lessee under a retail shop lease is not liable to pay any amount for the lessor's legal or other expenses in relation to the following: preparing, renewing or extending the retail shop lease; obtaining the consent of a mortgagee of the lessor; the lessor's […]

more …

Retail shop lease outgoings

Meaning of 'outgoings' Under the Retail Shop Leases Act 1994 (Qld) (the 'Act'), a lessor's outgoings for a retail shopping centre or leased building are: the lessor's reasonable expenses directly attributable to the operation, maintenance or repair of the centre or building and areas (associated areas) used in association with the centre or building; and […]

more …